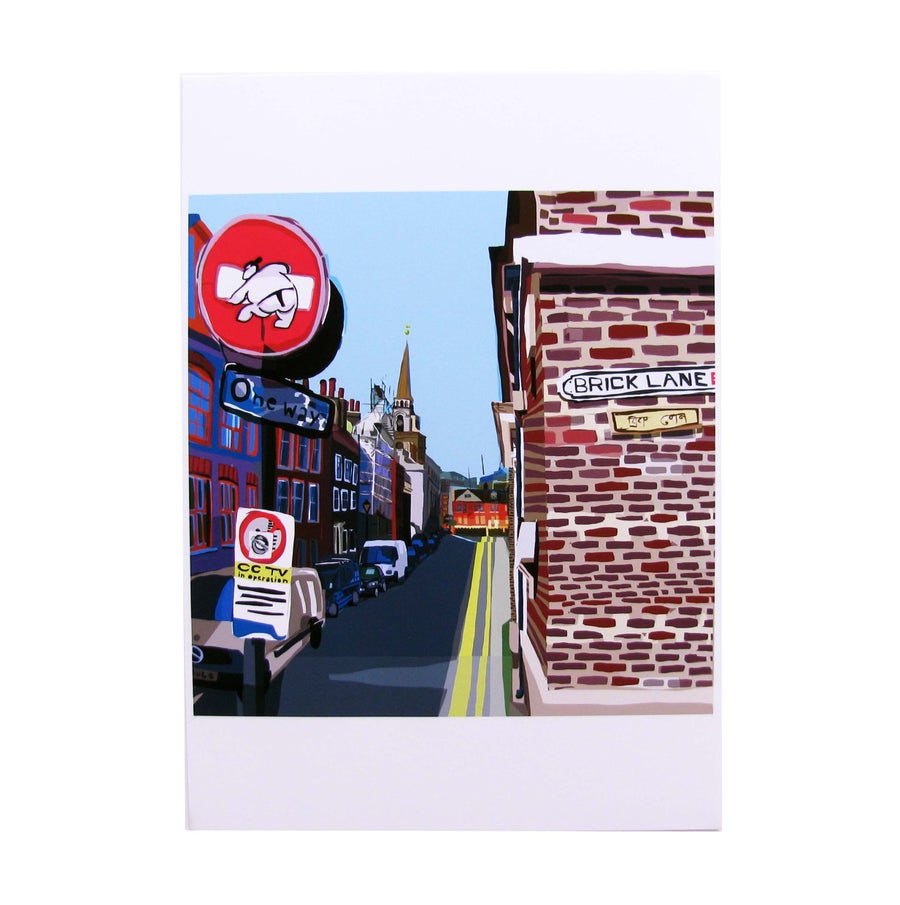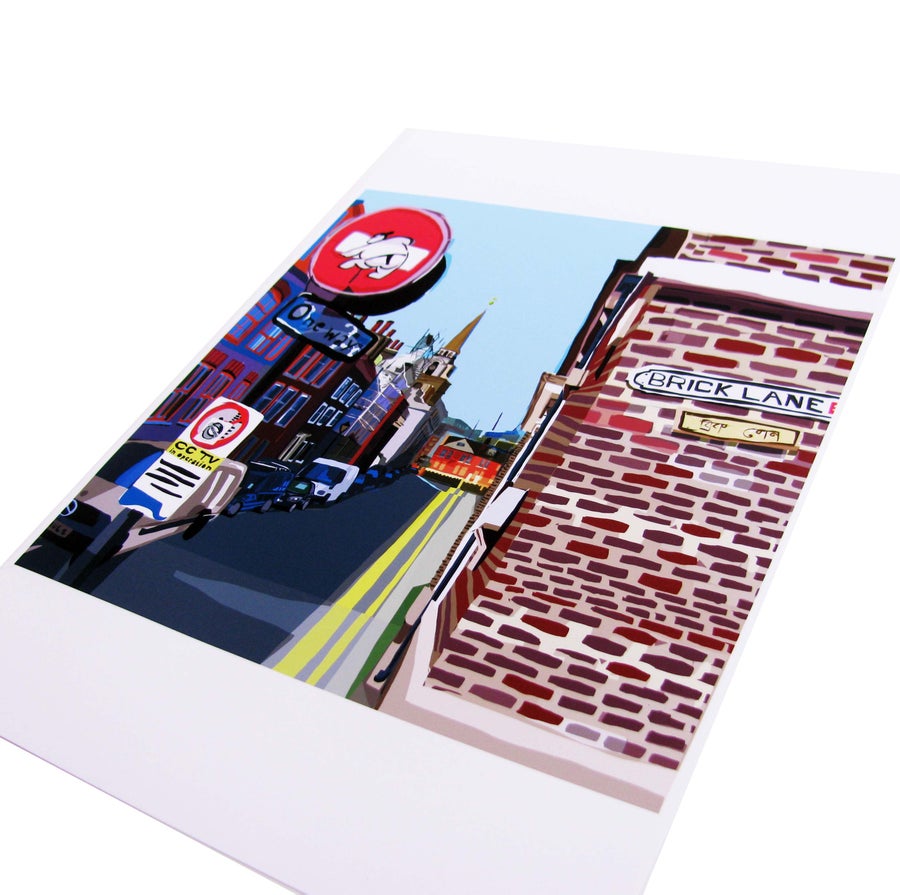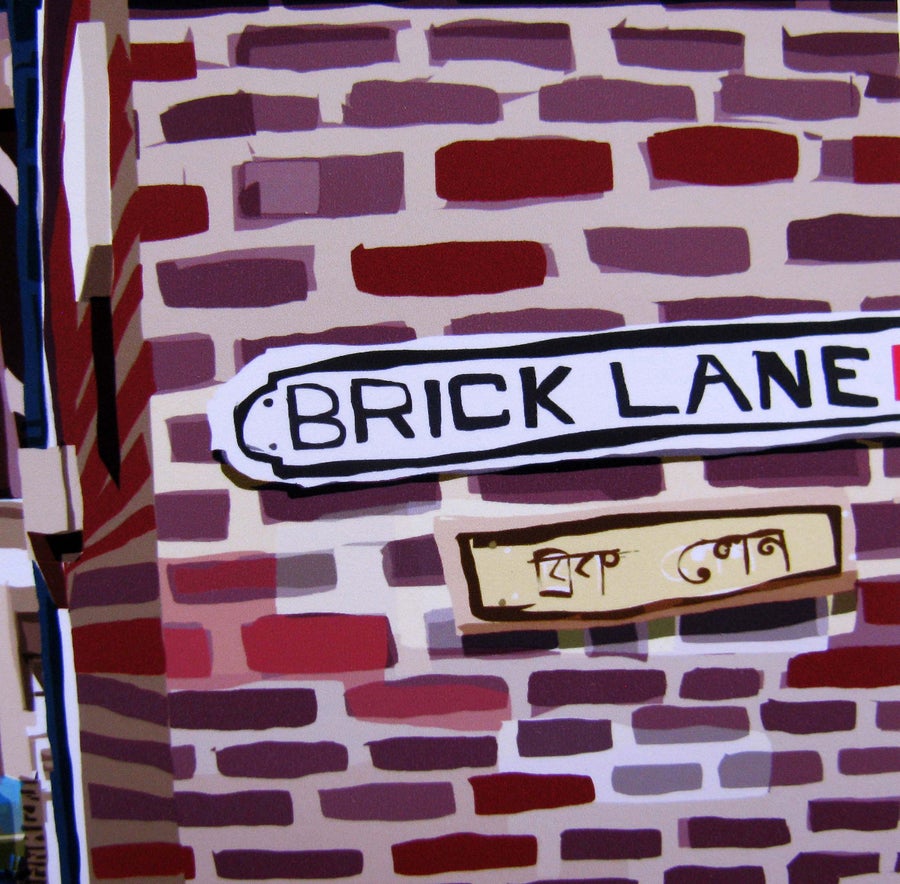 Brick Lane
- Tomartacus
£

20.00 –

£

185.00
Brick Lane
- Tomartacus
Went to Brick Lane and all you got was a beigal? Here's your chance for a no-calorie souvenir "..last for years it will guv" Exhibited at East London Prints + Pints at Lik+neon July 2016
Iconic East London views of Hackney and beyond, brought to life by illustrator Tom Jones-Berney in vibrant colour with a signature 'drunken' drawing style.
Prints all sizes see drop down menu. for A1 orders please email us on info@likneon.com allowing 7-10 days delivery time.
If ordering more than one print email us before purchase for a combined postage cost.
Sent rolled in a sturdy cardboard tube. A4 size will be sent flat.