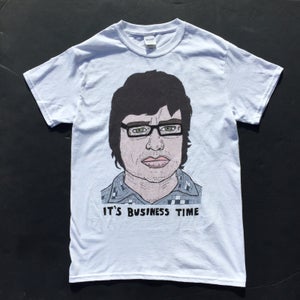 "It's Business Time" Hand Screen printed T-shirt of Jemaine from Flight of the Conchords. Designed & printed by London based illustrator Massive Hands get your hands on one before they go!
One of a series of comedy celebs on t-shirts
Printed on Gildan heavy cotton white tee.
*please note only size S available currently. Please email info@likneon if you are interested in other sizes and we'll see what we can do!