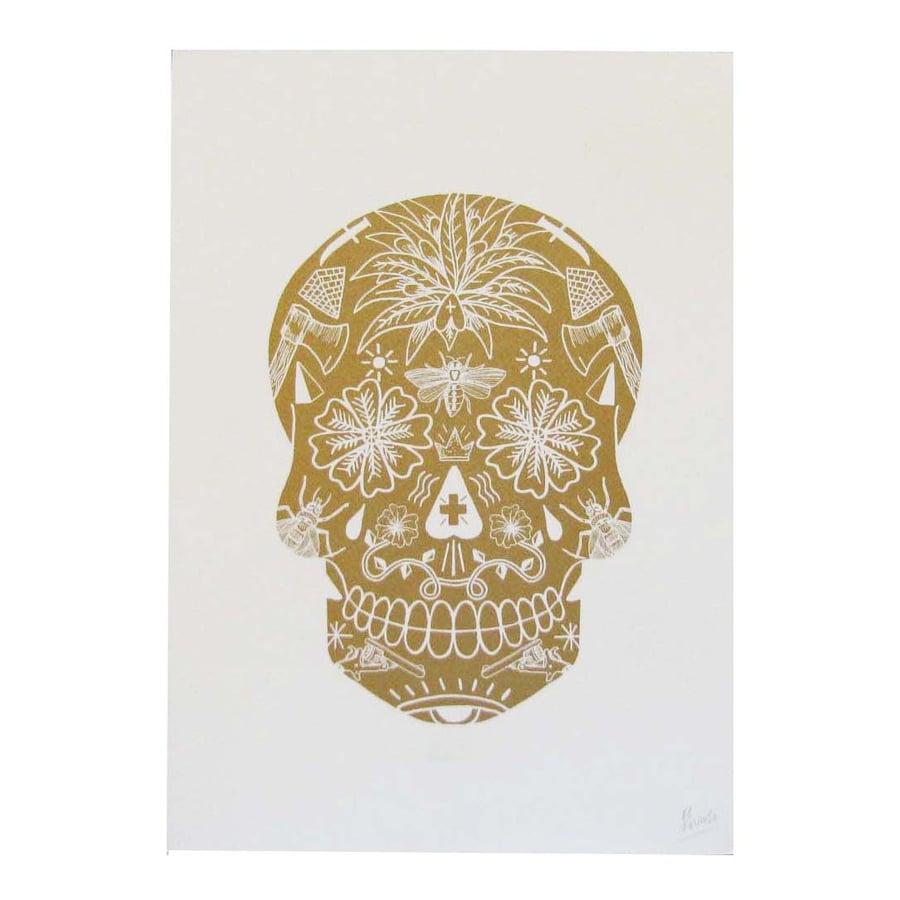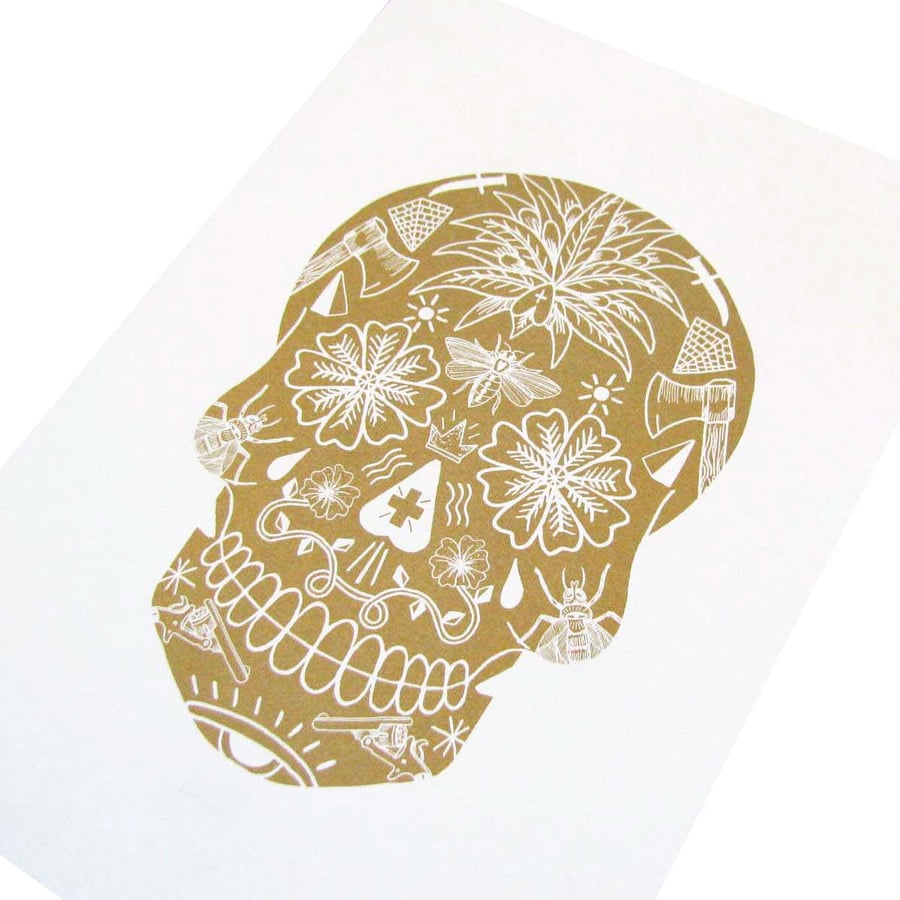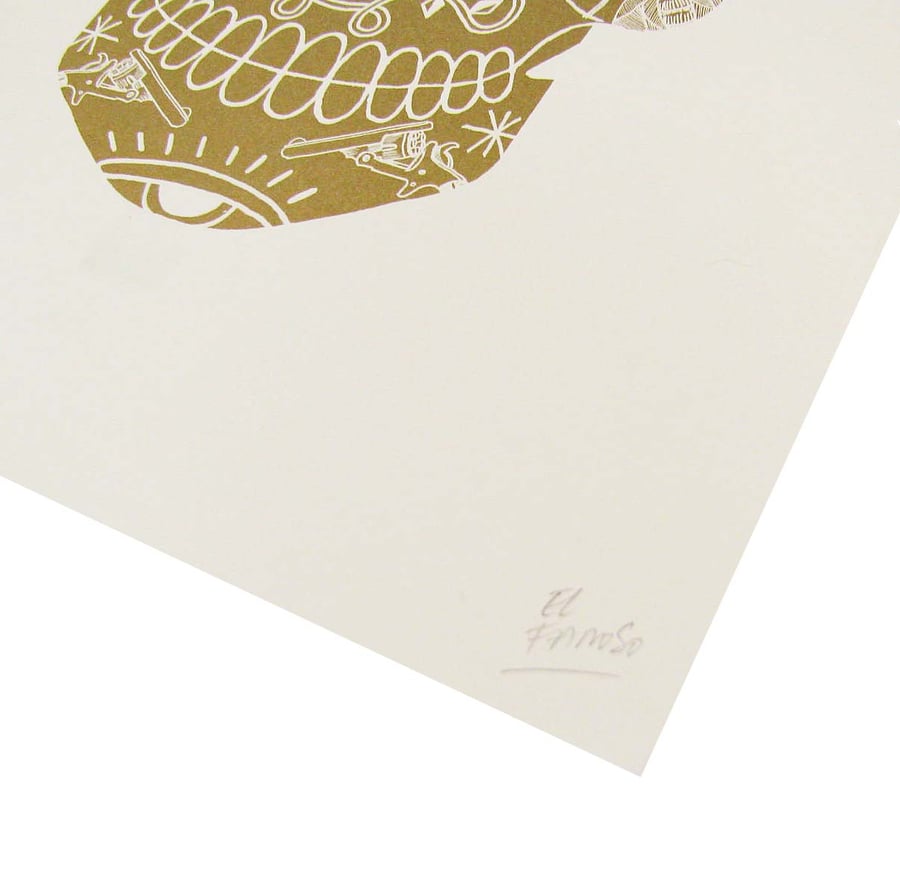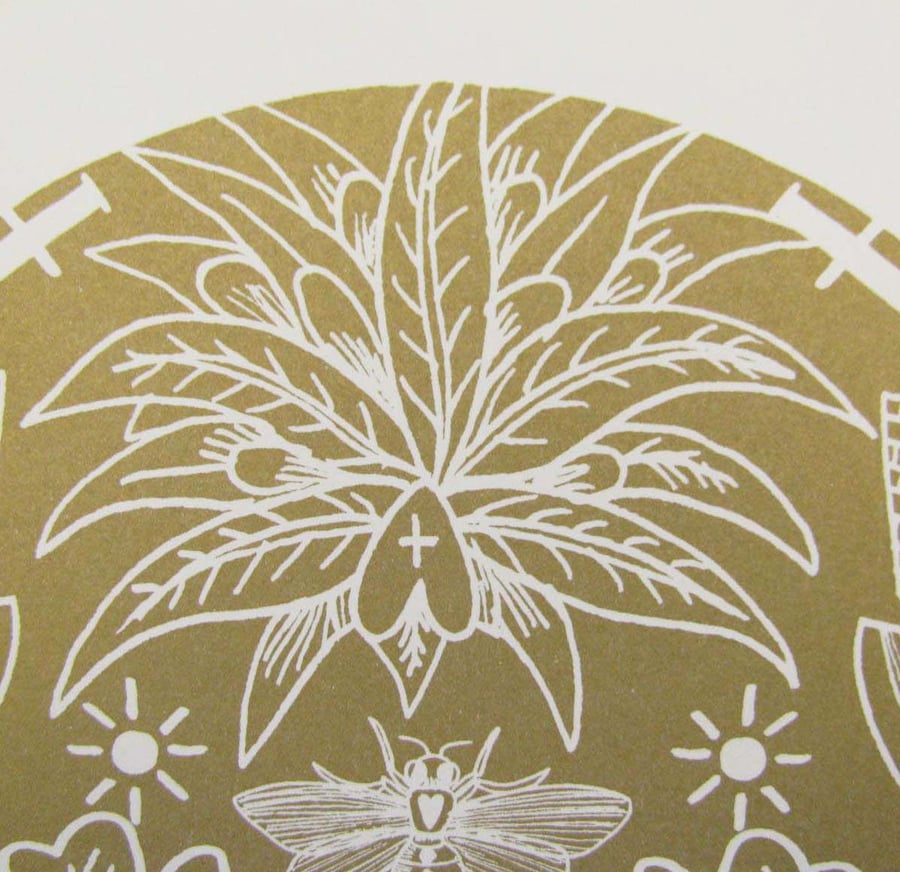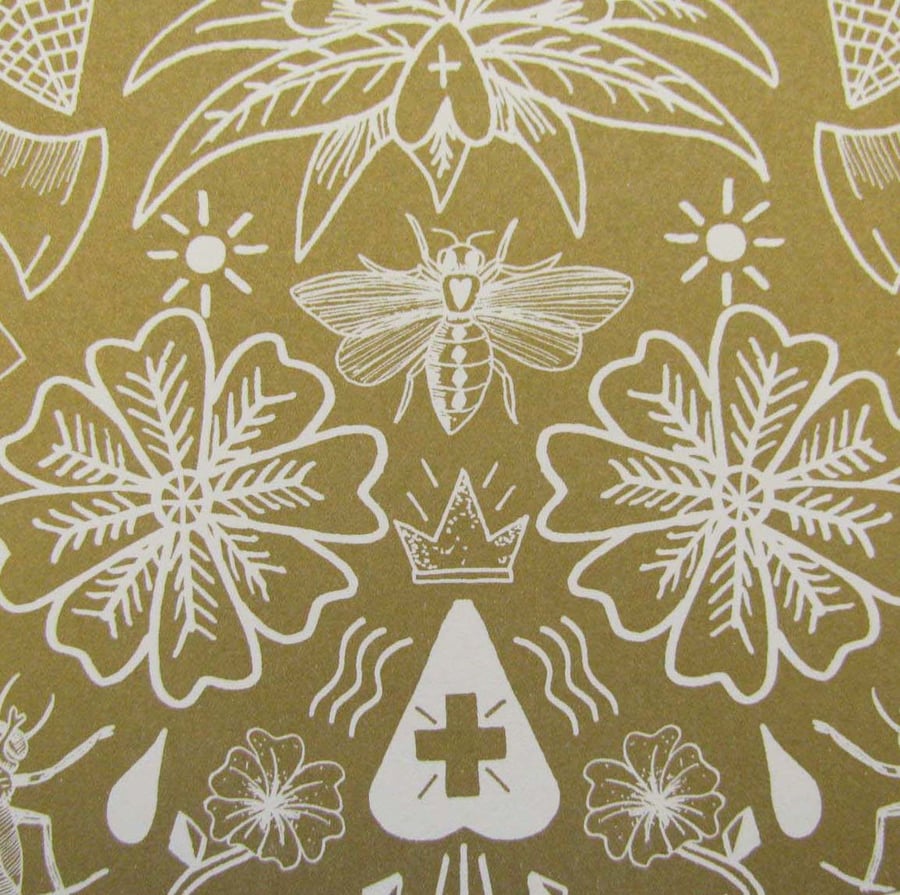 Gold Skull
- El Famoso
£

25.00
Gold Skull
- El Famoso
a3 risograph print in gold sparkle ink. A collab between Rich Fairhead & Chris Fairhead who with their drawing talents and pen skills make up the mighty illustration monster, El Famoso.
420mm x 297mm
This print features in our 'I'mCray-Z About You' exhibition at People's Park Tavern from 11 Feb 2016
If you would like to purchase the framed version, email us to arrange collection from our store in Brick Lane. Please allow 5 days for Framing.