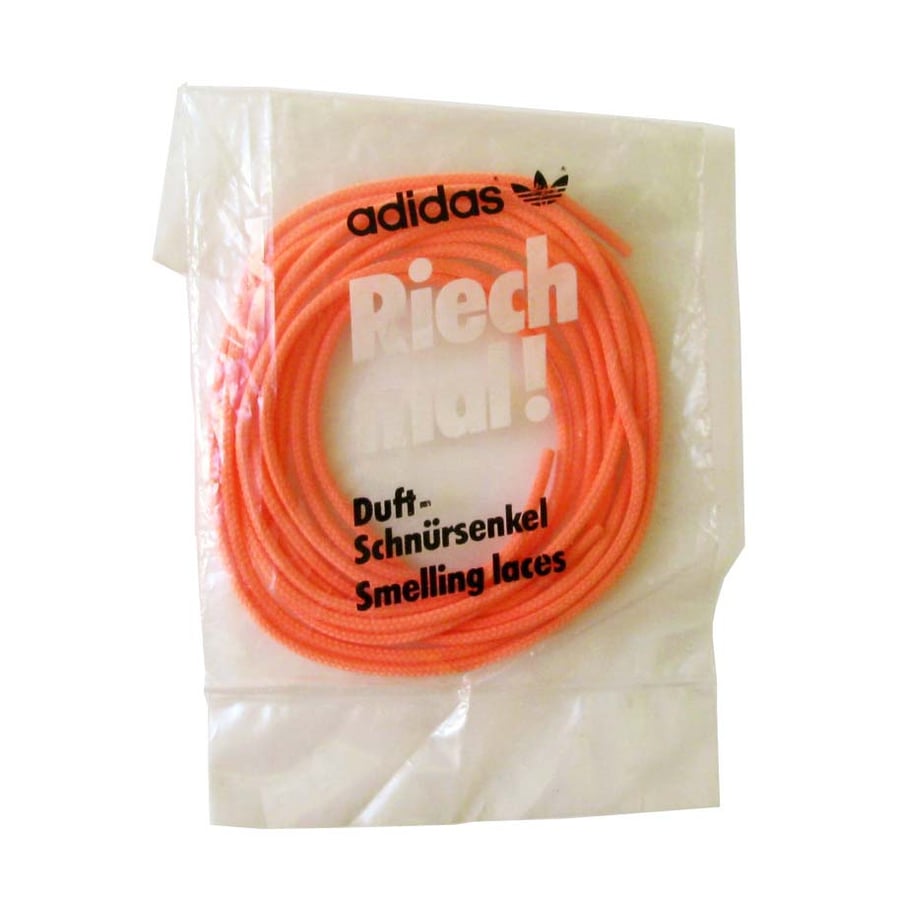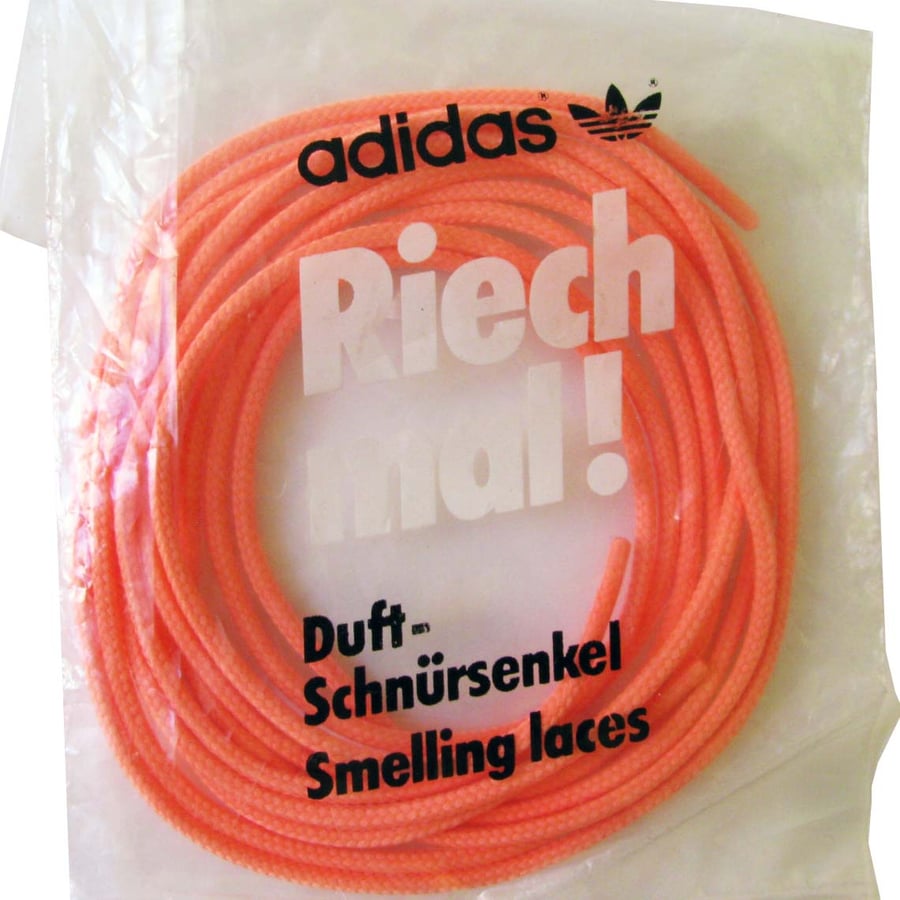 'Smelling Laces'
by Adidas
£

12.99
'Smelling Laces'
by Adidas
A pair of Deadstock 80s vintage Adidas scented trainer laces straight from the Lik + Neon rare vintage finds vaults!
Incredibly, the scent has lasted well, as the laces have been sealed in a plastic pouch from the 1980s! What do they smell of? a cross between talc, and those erasers you had in Grade 1.
A fantastic solution to the age old 'smelly sneaker' syndrome. A perfect gift for someone who likes trainers, neon and nice smells. Who doesn't?
length of laces - fits standard trainers with approx 16 eyelets.